Explorer Post 364 – Sonora's Law Enforcement Explorer Program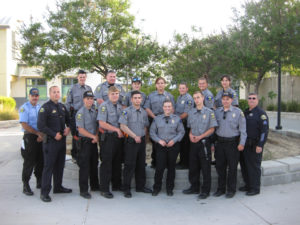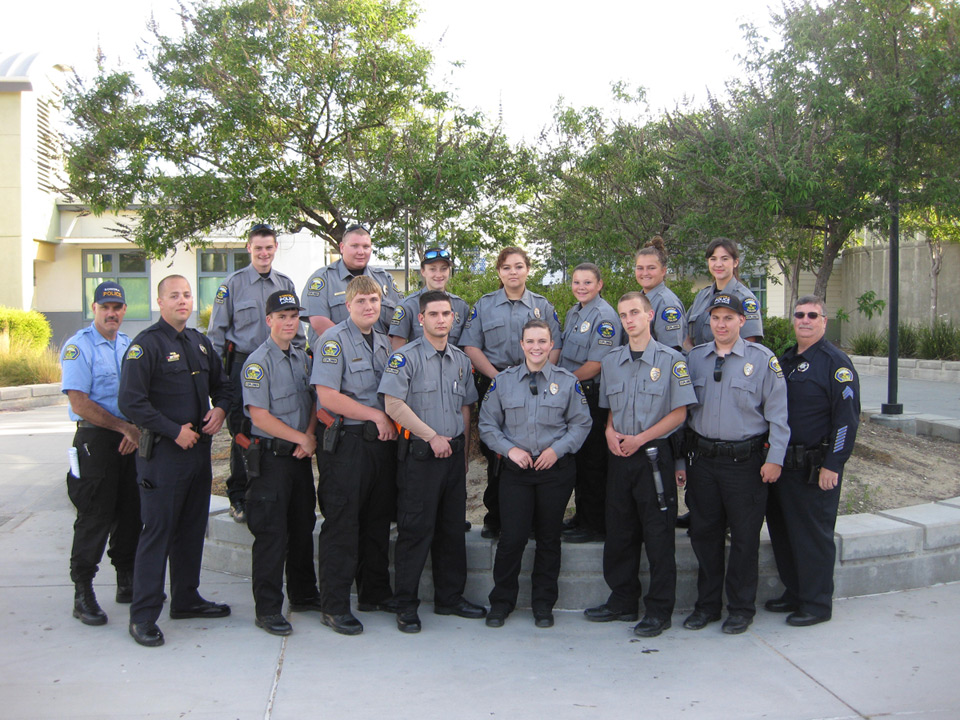 The Sonora Police Department actively supports the Law Enforcement Explorer Program. The Law Enforcement Explorer Program is an important asset for today's youth that allows them to explore the career opportunities offered in the law enforcement profession. In addition, Explorers are exposed to and learn correct information about the criminal justice system, which often is a topic of conversation among their peers.
The Explorer program is a very important community-based program that provides educational and practical information to its participants. In return, the Explorers provide a valuable asset to the community by working at special events, such as the Mother Lode Round-Up, Christmas Parade, Spring Festival, and football games, as well as assisting officers on ride-a-longs. They assist with searches, traffic control, allowing sworn officers to address more critical situations.
The Explorers receive training in a variety of law enforcement related subjects and participate in Explorer challenges and competitions. During the 2009 Redwood Empire Explorer Challenge Post 364 won five trophies, which consisted of one first place, one second place, and three third place trophies.
Become a Police Explorer
Several members of the Sonora Police Department's Explorer program have gone on to become full-time police officers, deputies and communication officers. If you are between the ages of 14-20, and are interested in joining the Sonora Police Department's Explorer Post 364, please call Post Advisor Sgt. Wertz at 532-8141 or email him at twertz@sonorapd.com.
---
Community Service Volunteers (CSV)
If you have the time, we have a job for you! The Sonora Police Department volunteers come from all walks of life, from professionals that are still in the workforce to retirees. Volunteers perform many important functions for the police department. Their participation allows police officers and other criminal justice employees to spend more time conducting proactive law enforcement activities.
Volunteers perform primarily in two areas: administration and patrol. Administrative duties include, but are not limited to, data entry, record keeping, filing, and reception work. Patrol duties include, but are not limited to, traffic control, special events, business checks, and home vacation checks.
Community Service Volunteers(CSV)
Prospective members of the CSV Unit will receive 40 hours of instruction and hands-on training on topics that include;
Laws and Regulations
Departmental Policy and Procedures
Patrol Procedures
Traffic Control
First Aid and CPR
Emergency Vehicle Operations
CSV members first and foremost function is as the "eyes and ears" of the Sonora Police Department. Members patrol the city with City marked, radio-equipped patrol cars looking for anything which may need police attention: such as a reckless drivers, an open business door after hours, a suspicious person, etc. When something is observed, a radio call is made to the Dispatch Center where an officer is notified to take action. CSV members conduct traffic and crowd control at special events such as parades, the Mother Lode Fair and downtown events. Other duties include vacation house watch checks, crime scene protection, parking enforcement and traffic control at accident sites.
Become a Community Service Volunteer
If you are 21 years of age or older, a resident of Tuolumne County and have a valid California drivers license, you may apply by contacting Sgt. Wertz at the Sonora Police Department, 532-8141 or by email at twertz@sonorapd.com.